We have recently completed Phase 1 of a major M & E refurbishment at Royal Mail, Swansea Mail Centre on behalf of Knox & Wells.
The works consisted of the installation of energy saving LED lighting and emergency lighting to the whole of the mail centre operational floor and loading bay, as well as the upgrading of all the distribution boards to the mail centre main floor and kitchen area. Works also included the installation of new boilers, high level radiant heating and refurbishment to the main AHU infrastructure. Works also included the installation of a whole new fire alarm system as well as replacement of the old site wide BMS control panels.
Phase 2 will involve the installation of a new site back up generator and works are due for completion in March 2023.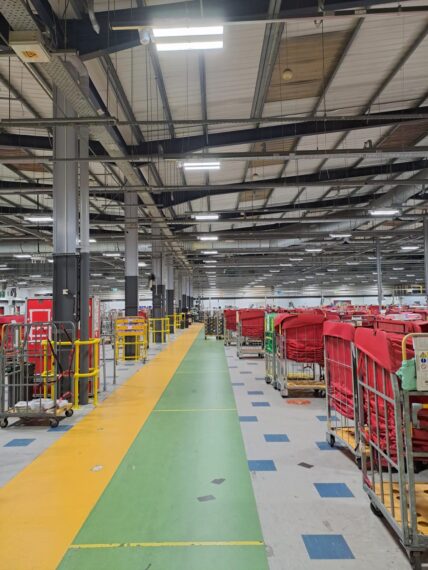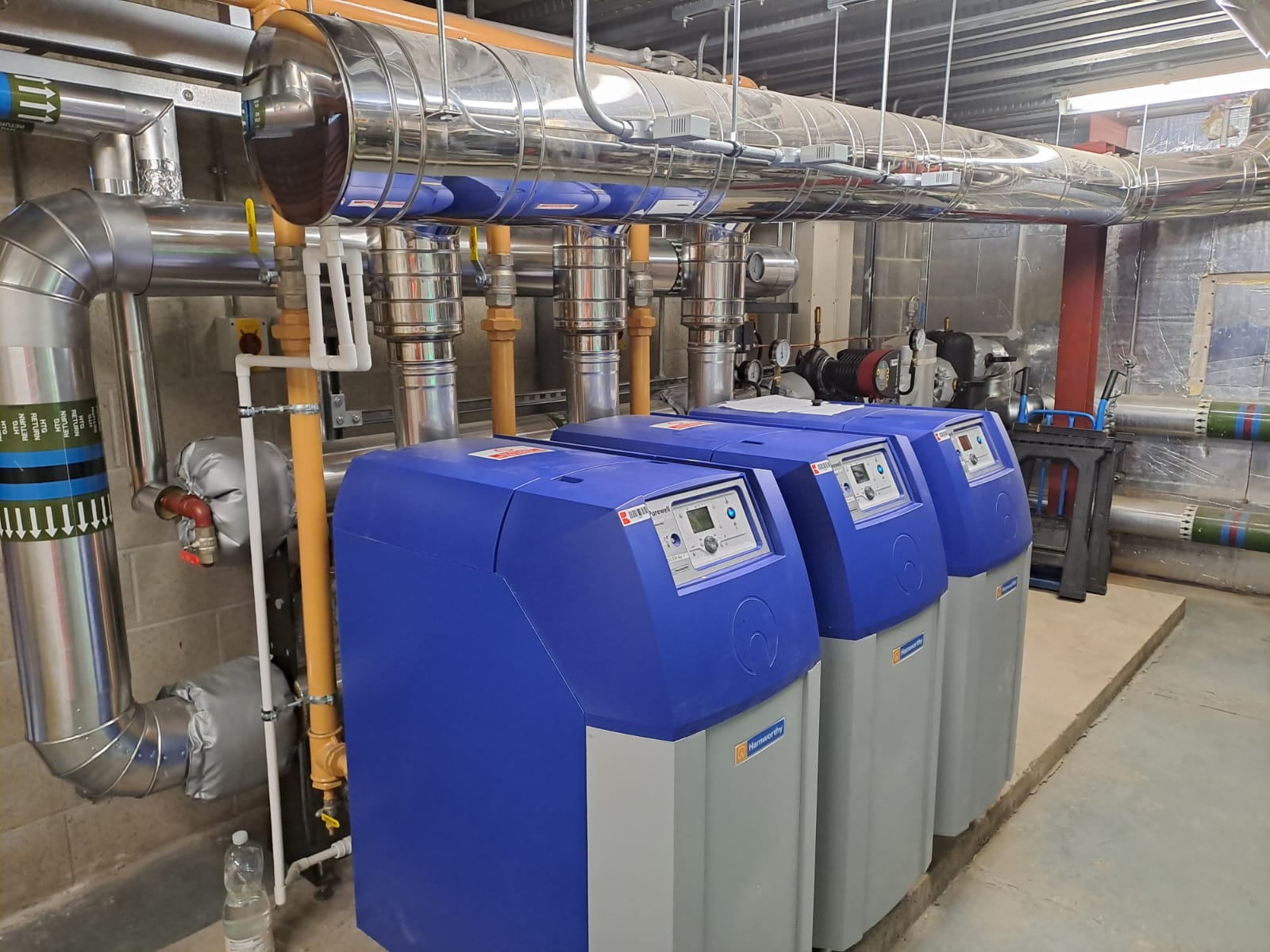 New Boiler and Pump Installation